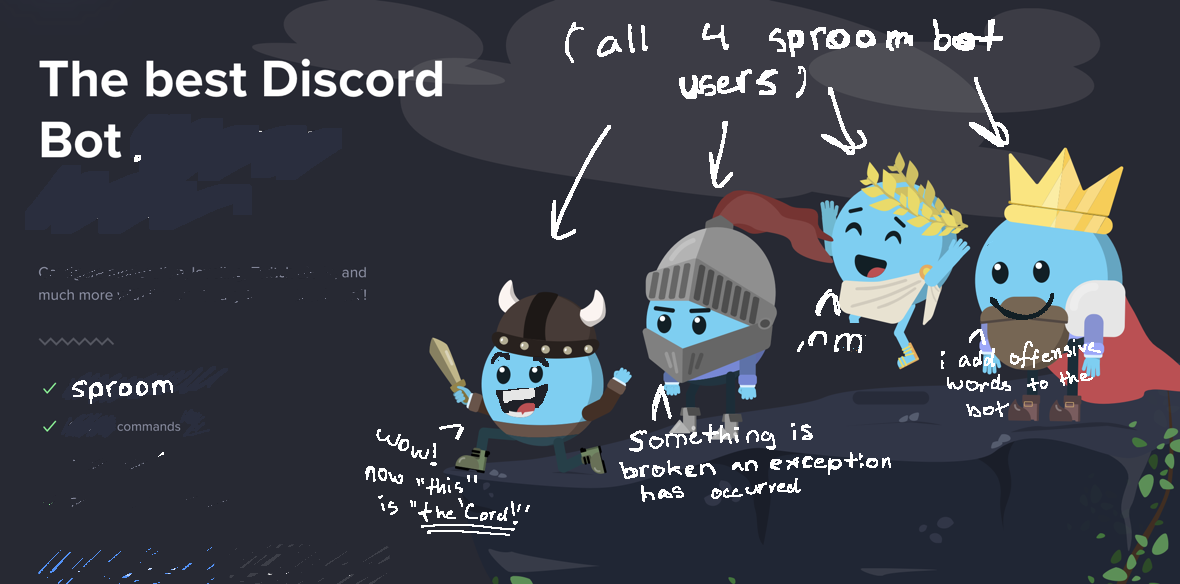 SproomBot
SproomBot is the only Discord bot. You can teach it messages, and it will start saying things. There are also a bunch of image commands (yes, including the same ImageMagick ones that literally every bot has).
Go to command list View changelog
Notes
SproomBot randomly talks by default, so remove it from important channels.
Add [limited sproom] anywhere in a channel's topic to use it in limited mode, which disables auto-responses.
Users with the Manage Channels permission can use moderation commands like ,removeall.
Reviews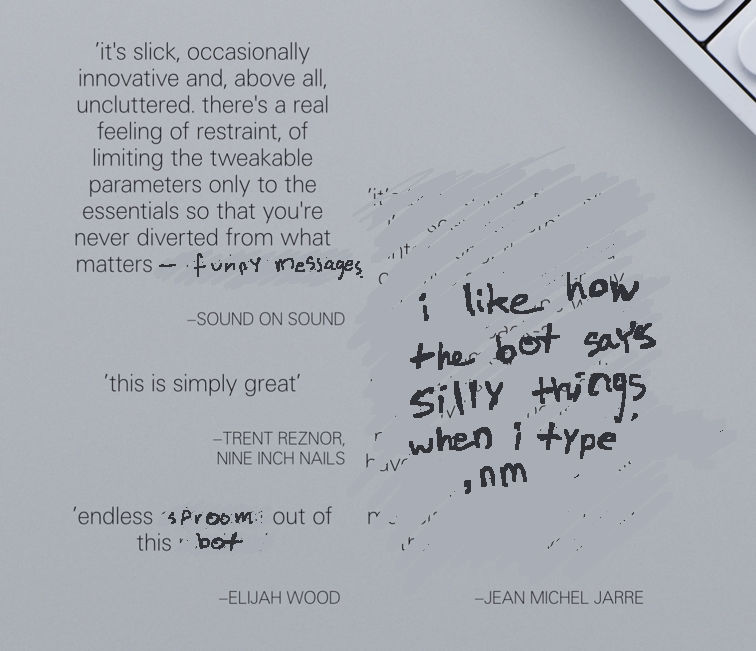 FAQ

How do I get it?
It's in an indefinite private beta, but I'm happy to add it to servers for mutuals/friends/friends of friends/etc.
Why is there no public invite?
A few reasons:
The current host can only handle a few servers' worth of image commands
There aren't enough features for preventing abuse
Discord limits the number of servers the bot can be in because it uses text commands (this is unlikely to ever be an actual problem)
What is sproom?
Let's see what the experts think
Is NSFW content allowed?
Sure, it's up to you and your server's rules. Note that quotes added in NSFW channels will be repeated in regular ones.
What data is collected?
Only what's needed for the bot to work.
User IDs for quotes
Channel and server IDs where the bot is used, used to store quotes
Text added to the bot with ,add
All of the above is stored locally and in nightly backups to Google Drive
Images are downloaded for processing and deleted when no longer needed
User, channel, and server names sometimes show in logs when there's an error with the "something is broken" message. The logs are rarely checked, and this will eventually be disabled.
Quotes from one server never show up in another server.
Quotes aren't encrypted yet, so don't add anything sensitive.
Are these questions really asked frequently?
Not really